Growing, procuring and packing the highest quality fruit and vegetables from Great Britain and further afield.

The integral link between producer and retailer, offering full end-to-end procurement, consolidation, and distribution solutions.
Welcome to Mudwalls! Watch our video and learn more about our story, and why our values of honesty, fairness, innovation and sustainability are always at the forefront of our minds.
Provenance is important to us. After all, we know what it takes to produce and distribute high-quality, great-tasting, authentic produce because we have been doing it ourselves at Mudwalls Farm for many years.
All the fresh produce we supply is checked, packed and distributed from our packhouse in Redditch, Worcestershire. Here, the highest diligence ensures that all of our produce meets our strict quality standards.
Here is where our true roots began…
Mudwalls' 250-acre farm is located in the heart of the Ragley Estate in Warwickshire. The farm grows many acres of orchards, producing a variety of apples, plums and fields of vegetables.
It is here where we understand and learn how growers tirelessly produce fabulous produce. And it is with this first-hand knowledge that we are able to support all of our partner growers in all they do for us.
Today, we combine the quality and expertise of our growers and producers with our extensive retail knowledge. This helps the efficiency of the whole supply chain from seed to store, balancing the needs of retailers and producers, and ultimately adds value in creating a fairer and more sustainable supply chain.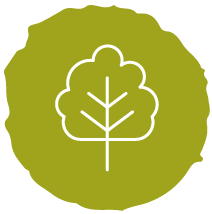 Our Quality
We work with and support a wide range of growers and fine food producers, who are primarily British.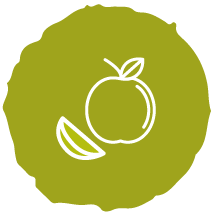 Our Knowledge
We consolidate their products at our centre in Redditch and with our logistical expertise we support their best route to market.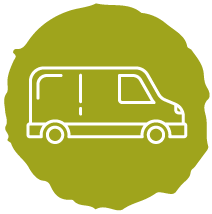 Our Network
With our knowhow, we also support smaller growers to bring their products to market and grow their business, too.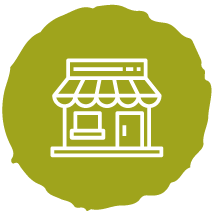 Our Experience
As well as being a producer in our own right, we have also established ourselves as a reputable conduit between other producers and suppliers.
Our connection to the land has given us a true sense of the importance of sustainability in farming – whether through product innovation, the impact of our operations or working for a sustainable supply chain.
For example, our baby cucumbers are grown without pesticides under cover at the Natural Light Grown (NLG) Centre. This pioneering technology uses advanced, plasma-coated ETFE glazing material which, combined with bio-stimulants, naturally enhances plant health to produce better quality and flavour.
Meanwhile, we use our specialist knowledge of supply-chain logistics to help our producers get their products to market nationwide while limiting waste and reducing food miles.
And by demonstrating to retailers that sustainable thinking can also offer them commercial advantages, we're helping to balance the needs of retailers and producers – and ultimately create a fairer supply chain that works for everyone.
In tune with the environment, we strive to ensure great ethics and honesty in all we do.
Being a stable and sustainable business really matters to us. That is why we aim to minimise the number of miles our produce travels before it reaches our customers. We also reduce the dwell time of stock, which not only ensures our carbon footprint is reduced, but it also extends the shelf-life of our products.
And in addition, all of our growers are accredited to the same high standards that we set for ourselves, so we can guarantee consistently high-quality management of our produce. Our quality management team works tirelessly to maintain and improve our technical diligence and maintain our systems and standards at the highest level.
Roots are important to the Mudwalls story. For decades Mudwalls Farm has been growing fresh produce across many acres in the heart of the Ragley Estate in Warwickshire.
With a passion for producing the finest fresh produce and following the latest trends, the farm then started growing, packing and supplying apples, plums and vegetables to the UK market.
Having vast experience and a passion for what we do, we are qualified to know that our produce is fresh, sustainable and great-tasting. We work with some of the finest growers and producers from Great Britain, as well as further afield, to create a wide and scalable produce portfolio.
We are proud to be part of The Sea Fresh Group of companies and welcome the support this brings us for our future growth..www.seafresh-group.com